Dr. Rubin Partners with Nutritionist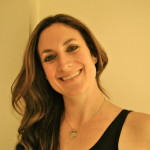 Dr. Rubin is pleased to announce that Laura Burak has joined with Dr. Rubin to provide nutritional counseling and weight management for patients with chronic pain. She has extensive knowledge in the field of nutrition and promotes clean eating rather than dieting. She will work to help find foods with natural anti inflammatory properties to help reduce pain and shed the weight that may be contributing to back and joint pain.
She can see patients in person or is also available for computer consultation via our new telemedicine platform. Patients can track their weight, steps and exercise and log food in real time using a fitbit and smart phone. Laura can work with patients by the hour or on a multi visit plan.
Learn more more at:
Laura Burak MS, RD, CDN
15 Bryant Avenue (right in Roslyn village off Old Northern Blvd)
Roslyn, NY 11576
Email: laurawburak@gmail.com
Phone: 856-912-6999