I went to different doctors for the last 14 years with no success at all, and Dr. Rubin made me pain free for the first…read more →
What Conditions Do We Treat?
Dr. Rubin is board-certified in both pain management and anethesiology. Based on his and his team's expertise, we are capable of providing meaningful pain management treatments for any pain scenario you or your loved ones may be suffering with.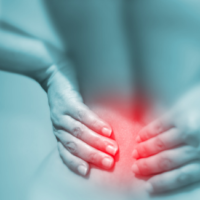 Low back pain radiating down the leg is commonly known as sciatica. The technical name for it is lumbar radiculopathy.
Click here to read about sciatica in more detail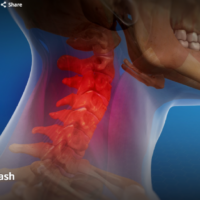 Neck and Arm Pain aka Cervical Radiculopathy: Understanding and Non-Surgical Relief
Pain in the neck radiating down the arm is often approached in the same way as the lower back. After a course of conservative treatment with PT and medications, injections can be targeted along the discs and nerves to reduce inflammation at the source of the pain. This approach is called a cervical epidural steroid injection. While most patients respond well to the first injection, it may take up to a series of three to get longer lasting benefits.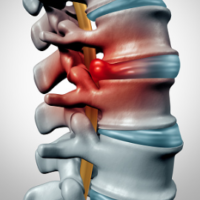 Herniated Disc
Herniated discs normally respond to epidural steroid injections. Typically, epidurals are limited to discs that are causing pain along an adjacent nerve root.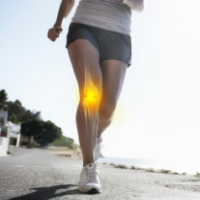 Injuries to the soft tissues and joints respond well to physical therapy. For patients with more chronic and stubborn sports related pain, a muscle or joint injection may help to alleviate the symptoms. Platelet rich plasma injections and laser therapy are also well suited to treating most common sports injuries. In the case of potential ligament tear, like an ACL or MCL injury to the knee, consultation with orthopedics is strongly recommended.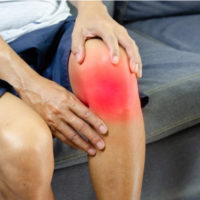 The most common cause of chronic joint pain is due to osteoarthritis. There are other types of arthritis like rheumatoid arthritis. For the common osteoarthritis, patients will often benefit from cortisone injections. When possible we have shifted to regenerative techniques like PRP (platelet rich plasma injections) to help heal injured joints. We recommend patients also consult with an orthopedist to determine if a joint replacement is the best solution for them.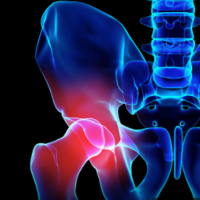 Often patients with chronic pelvic pain are lacking a good diagnosis by the time they see a pain management physician. Chronic pelvic pain can be difficult to diagnose because there are many potential causes such and fibroids, endometriosis, pelvic congestion, hernias, diverticulitis. Some of the techniques available to treat chronic pelvic pain include hypogastric plexus blocks and spinal cord stimulators.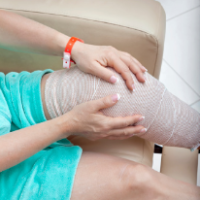 Post-Surgical Pain
We work with many surgeons to help in both the acute and chronic pain setting to help patients manage pain medications after surgery. In the acute setting, we can help to wean people off medications after surgery. In a chronic case, we can tailor a medication regimen to help the patient improve their quality of life and function with less pain.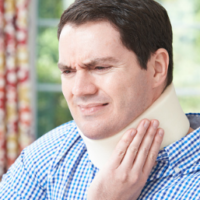 Our practice helps manage all type of work related accidents. Typically, we focus on the neck and lower spine cases, but we can also help with injuries to the extremities as well. We provide all the same treatments as listed for other specific injuries and know how to help patients navigate approvals for medications and procedures under the worker's compensation guidelines. We are familiar with testifying in cases involving litigation as well.
Cancer Pain
Typically pain management physicians help with palliative care for patients with cancer pain. The goal is to provide comfort and prevent needless suffering. We can use both oral medications as well as topical pain patches to help in patients with appetite issues or trouble swallowing.
Additionally, medical marijuana (cannabis) is now approved in New York State for the treatment of cancer related pain. Dr. Rubin and his team can help you understand the benefits and risks of this newly approved treatment.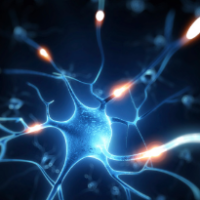 Complex Regional Pain Syndrome
CRPS (also known as Reflex Sympathetic Dystrophy) is a disorder of the nervous system when pain becomes disproportionate to the underlying injury. It is due to malfunction of the fight or flight nervous system that the patient has no control over.
Many patients can be cured with nerve blocks. For the upper extremities, a stellate ganglion block can be performed in the neck. For the lower extremities, a lumbar sympathetic block is the treatment of choice. We also provide patients the option of trialing a spinal cord stimulator for longer lasting relief if the blocks do not last.