Pain Management Treatments
I went to different doctors for the last 14 years with no success at all, and Dr. Rubin made me pain free for the first…read more→
I have been a patient of Dr. Rubin for the last two years. He is both an extremely competent pain management professional and a doctor…read more→
Dr Rubin has given me a new lease on life. He is patient, kind, and very understanding and he is a very good listener. But…read more→
At Edward S. Rubin Pain Management, we specialize in pain management treatments to help you heal faster, with the most non-invasive and advanced therapies available today.
Please review the links and information below and learn about some of our most frequent and most advanced pain management treatments and therapies available to help you start to towards a pain-free future.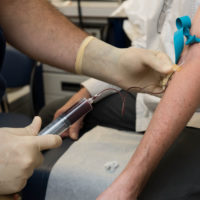 Platelet Rich Plasma (PRP)
Platelet Rich Plasma, or PRP therapy is a ground breaking, non-surgical medical procedure that, using a patient's own blood, creates a quick and easy method of reducing or eliminating many joint pain symptoms caused by injury or osteoarthritis.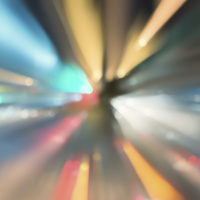 Laser Pain Therapy
If you are considering a non-surgical, non-drug approach to treating your pain, laser therapy can help. A recent review of over 2,900 articles in medical journals indicates that many acute and chronic conditions may be improved or eliminated through the use of high power laser therapy.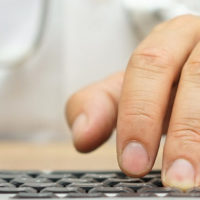 Telemedicine
We have partnered with an advanced "virtual doctor's off visit" provider named Fruit Street. The Fruit Street patient portal allows healthcare providers to communicate and conduct video consultations with their patients using HIPAA compliant telehealth software.
General Procedures Available
Cervical Procedures
Epidural steroid injection
Nerve root blocks
Diagnostic Medial Branch nerve injections
RadioFrequency Rhizotomy
Stellate Ganglion/sympathetic blocks
Thoracic Procedures
Epidural steroid injection
Intercostal nerve blocks
Diagnostic Medial Branch nerve injections
Lumbar Procedures
Epidural steroid injection
Epidural blood patch
Nerve root blocks
Transforaminal injections
Facet Joint injections
Diagnostic Medial Branch nerve injections
RadioFrequency Rhizotomy
Discograms
SI joint injection
Lumbar sympathetic block
Abdominal and Pelvic Procedures
Hypogastric plexus block
Ganglion Impar block
Pudendal
Stimulators
Implantation, Programming and Management
Spinal Cord Stimulator trials
Spinal Cord Stimulator Programming and Management
Other Interventions
Peripheral nerve blocks: Suprascapular, Occipital, Ilio-inguinal, Intercoastal, Supratrochlear, Supraorbital and Infraorbital Neuralgia, Infraorbital, Mental, Genitofemoral
All joint and bursa injections (Hip/Shoulder/Knee/Sacroiliac)
Scar Neuroma Injections
Occipital Nerve Blocks
Piriformis block
Whiplash
Whiplash Headache
Coccydynia
Phantom Limb Pain
Please Note
Most procedures are performed under local anesthesia. Anesthesia sedation is available upon request.